Billings' Dog Boarding Experts
We Board All Breeds!
As a responsible dog owner, you know that your canine needs exercise, mental stimulation, companionship, and consistency in order to thrive. Those needs don't go away when you are out of town.
To make sure your pet receives the same level of care when you are away, call the dog boarding experts at Thunder Ridge Kennels. We offer boarding for all ages and breeds of dog. Plus, we are happy to accommodate short- and long-term needs in Billings, MT. Whether you are going to be gone for a night, a weekend, or an entire season, we can help.
Check Out Our Vast Facility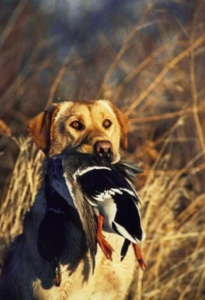 If your pooch can't be at home, why not leave the animal at a kennel with expansive facilities? At Thunder Ridge, our property includes a pond, woodlands, and expansive fields. In this vast arena, we have plenty of room to train and exercise the dogs left in our care. Plus, because we understand the importance of canine socialization, our handlers make a special effort to encourage group playtime. When you bring your dog to Thunder Ridge Kennels, you can rest assured that he or she will be well taken care of. Throughout the stay, your animal will have access to these amenities:
● Spacious heated kennels
● Sanitized indoor and outdoor runs
● Large outdoor exercise facilities
● Spacious country setting
All of our kennels are sanitized everyday and kept clean throughout the day. Dogs are provided with a doghouse and an kennel deck for their comfort. Kennels are 4×8 inside and 4×10 outside to give your dog a good mix of room to play and comfortable privacy for their stay.
We also provide a large outdoor exercise Area where dogs are grouped with other dogs that they are compatible with as far as temperament and size. If they do not "play well with others", they are let out individually and supervised. The dogs get out to exercise 3-4 times a day.
If your dog has unique care requirements, let us know. We can accommodate any physical, mental, or emotional requirements. Our dog boarding experts can even provide proper care for service animals and aggressive breeds.
Bring Your Questions to Us
If you have any questions, don't hesitate to call. We are happy to go over all of your concerns. Reach our dog boarding establishment in Billings, MT, at 406-373-6386. If you would prefer, you may also make requests electronically via our contact page.
No cold dirty concrete kennels here, our clean spacious dog kennels feature heated floors for the ultimate in comfort for your dog even if the outdoor temperatures are less than ideal! That's right, we have heated floors in our dog kennels!
We know you want the best for your canine friend when selecting a dog boarding facility. Our large clean heated kennels are uniquely located in a nice country setting just out of town to provide your dog with the best boarding experience possible.
Not all dogs have the same requirements. If your dog has special needs such as a special diet or exercise routine we are more than happy to accommodate them. We even have the knowledge and experience to board service dogs or aggressive breeds.
At Thunder Ridge Kennels, we truly love dogs. It was precisely with that love of dogs in mind that we went the extra mile and had heated floors built into our spacious kennels.
Our heated floor dog boarding kennels are just one of the many ways that we go the extra mile to show each and every dog that stays with us the level of love and attention that they deserve.
Why board your dog in the middle of town surrounded by concrete and traffic? Our country setting offers many advantages over other dog boarding facilities.
Thunder Ridge Kennels is conveniently located just 3 miles out of the Billings Heights in a lovely country setting. From spacious outdoor runs on the heated indoor kennels to a large multi-acre fenced in exercise area we have the unique ability to make your dogs stay away from home extremely enjoyable. Looking for a dog boarding facility with a little bit of country for your dog to run and play? Give us a call today to find out just how lucky your dog would be to stay with us at Thunder Ridge Kennels!
Does your dog have unique or special care requirements? No problem. At Thunder Ridge Kennels we truly LOVE dogs and with our 30+ years of experience we know a thing or two about providing individualized care for a wide range of canines.
From special dietary needs to dogs with physical or emotional challenges, we have the experience and facilities to give them the extra special personalized attention that they need and deserve. We even provide boarding for service dogs and aggressive animals that other dog boarding facilities just simply are not willing or able to deal with.
Looking for the best dog boarding facility in the Billings area? Look no further. Thunder Ridge Kennels is always the best choice for short or long term dog boarding in the area.